Back to Authentication & Authorization
Storage
The IdP utilises the same storage mechanism that backs the data system - and so can be configured to use the same data sources as any data type.
Configuration of these settings can be found within the Security section, in the Storage area: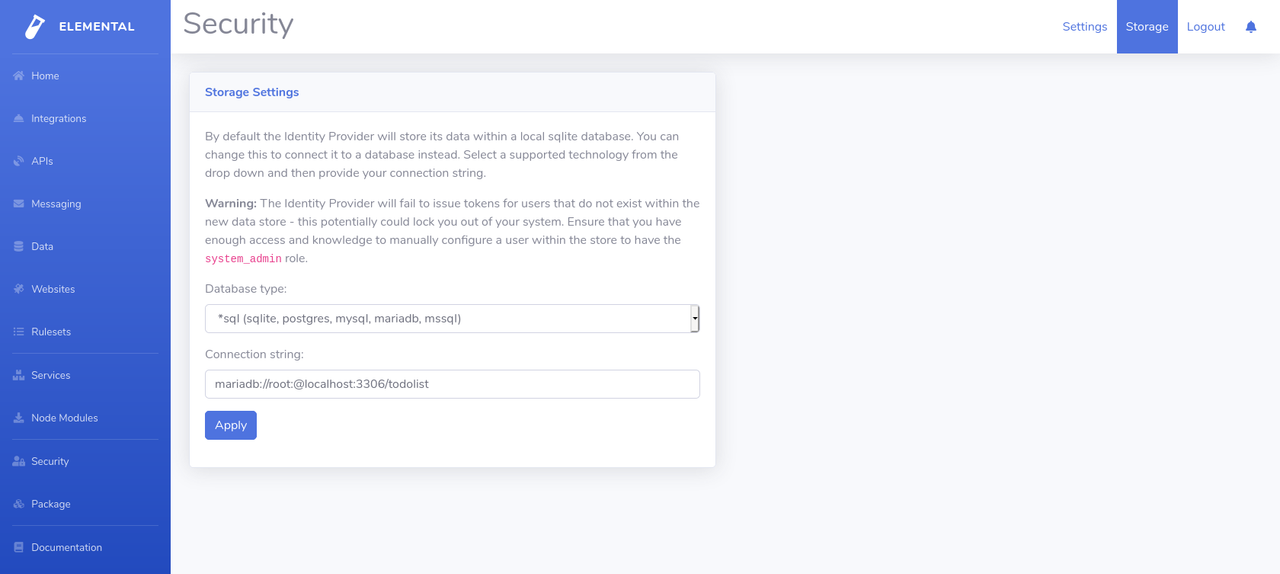 Any Sequalize supported dialect can be configured as a data source.
The secrets store can be used to hold these connection strings.